+375 (17) 245-80-92, +375 (17) 398-92-58

Contact us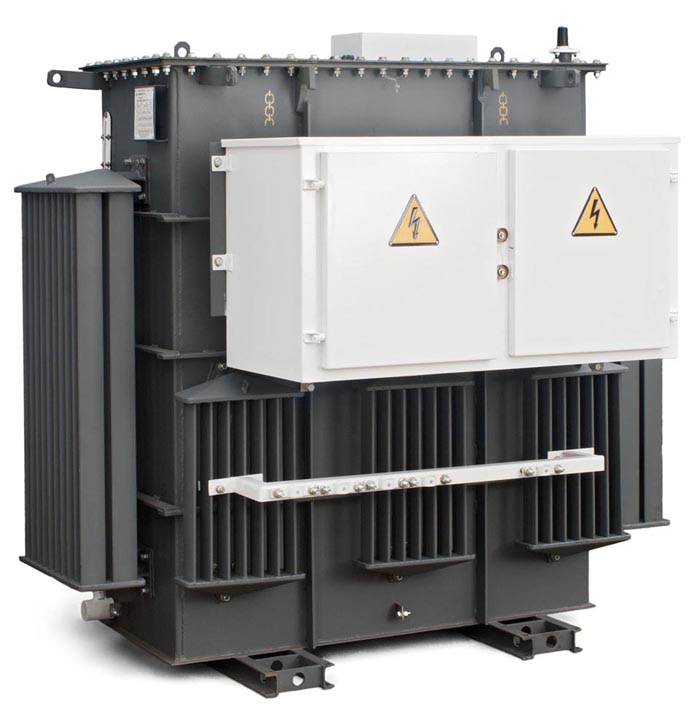 ТМПН and ТМПНГ transformers with primary voltage 6kV; 10kV
| | |
| --- | --- |
| Power: | 100 … 1000 kV·A |
| Voltage: | HV: 6 … 10 kV |
| Wiring diagrams and connection groups: | Yyn0 |
| Voltage: | 5 years |
| Voltage: | ТМПН, ТМПНГ series three-phase oil transformers of 6, 10 kV primary voltage are intended for transforming of electric energy being incorporated into unitized transforming substations for power supply of immersible electric pumps for crude petroleum extraction. |
The design of the transformers provides cable input and output voltage, provides a reliable connection of cables without the need for soldering tips.
Have up to 36 voltage regulation steps
Full testing during production
ТМПН, ТМПНГ series three-phase oil transformers of 6, 10 kV primary voltage are intended for transforming of electric energy being incorporated into unitized transforming substations for power supply of immersible electric pumps for crude petroleum extraction.  Transformers can be operated in moderate (from plus 40 to minus 45 °C) or in cold (from plus 40 to minus 60 °C) climates.
Non-explosive environment, free of dust in concentrations,  reducing product parameters within unacceptable limits.  Transformers not  designed to work in conditions of shaking,  ibration, shock, chemically  active environment.  Installation height above sea level no more than 1000 m.
Rated frequency 50 Hz.  Scheme and group of windings connection – Yyn0.
Voltage regulation is carried out completely off  transformer.
Transformers, except for TMPNG-403/6, are designed to work in two  modes:
 power supply of submersible electric motors;
 power supply of the repair feeder (0.4 kV voltage – TMPN; 0.384 kV – TMPNG-1000/6;  0.383 kV – TMPNG-1000/10).
For TMPN transformers, HV bushings are located on the tank wall, HH bushings are on the tank cover.  In the transformer TMPNG-403/6, the HV and LV inputs are located on the side wall of the tank, in the transformer TMPNG-1000/6-UHL1 on the lid.
TMPN transformers – with oil conservators, the internal volume of the transformers is in communication with the surrounding air.
Transformer TMPNG-403/6 – sealed, without  oil conservator in a hard tank.  Temperature changes in oil volume  compensated by an "air cushion".
Transformer TMPNG-1000/6 – sealed, without oil conservator in the corrugated tank.  Temperature changes in the oil volume are compensated by a change in the volume of the corrugations due to their plastic deformation.
For ease of movement, transformers are equipped with transport  rollers.
For measuring the temperature of the upper layers of oil in transformers  provides a sleeve for installing a thermometer.