+375 (17) 245-80-92, +375 (17) 398-92-58

Contact us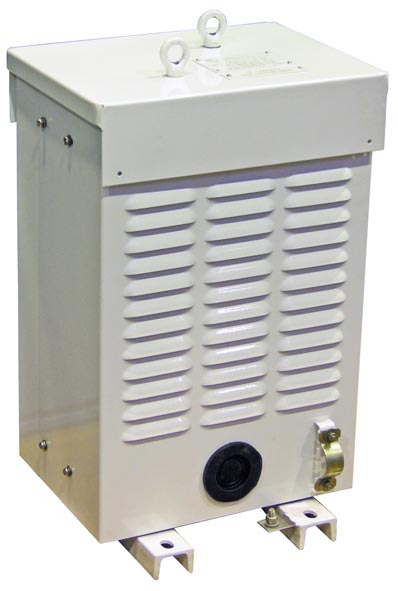 | | |
| --- | --- |
| Rated power: | 1,6-40 kVA |
| Voltage: | 220 V |
| Warranty period: | 36 months |
| Purpose: | ТСЗР series transformers (three-phase, dry-type, protected, isolating), rating 1.6…40 kVA, are intended for supply of three-phase voltage to rectifier circuits, semiconductor converters of machine-tools and elevators, electrically operated tools and others devices, where separation of circuits by means of reinforced insulation and not less than IP21 protection degree against external influence for power supply is required. |
По способу защиты от поражения электрическим током трансформаторы относятся к классу I по ГОСТ 12.2.007.0-75
Трансформаторы имеют степень защиты IP21 по ГОСТ 14254-96
Полный цикл испытаний внутри производства
ТСЗР series transformers (three-phase, dry-type, protected, isolating), rating 1.6…40 kVA, and ТСЗР(А) (three-phase, dry-type , protected, isolating with aluminium windings), rating 16 … 40 kV∙А, are intended for supply of three-phase voltage to rectifier circuits, semiconductor converters of machine-tools and elevators, electrically operated tools and others devices, where separation of circuits by means of reinforced insulation and not less than IP21 protection degree against external influence for power supply is required.
Transformers comply with the requirements of STB IEC 61558-1-2007 standard. Isolating transformers of general use with secondary rated voltage over 50 V comply with the requirements of IEC 6158-2-4 standard. Safety isolating transformers – the transformers with secondary rated voltage up to 50 V – shall comply with the requirements of STB IEC 61558-2-6-2006. Winding connection / vector group – Yn/Yn-0. Climatic version – C as in accordance with . Nominal working values for externally induced mechanical stresses – in accordance with GOST 30631 for M1 mechanical group, however, the requirements for vibration resistance, vibration strength and shock resistance are only for vertical direction. Operable altitude elevation above sea level is not more than 1000 m. Transformers versions: as to the installation conditions on worksite the transformers are independent ones, as to the short-circuit withstandability they are nonshort-circuit proof transformers. Insulation thermal-endurance class – in accordance with GOST 8865-93: – for transformers rating 1,6 up to 10 kVA – B class; – for transformers rating 16 up to 40 kVA – F class. As to protection against electric-shock hazard the transformers belong to I class in accordance with GOST 12.2.007.0-75 and have IP21 protection degree in accordance with GOST 14254-96. For transformers of 1.6 to 4.0 kVA power, of 220-400 V primary voltage, and with fuse amperage up to 6.3 A inclusive as protective devices shall be used slow-action fuselinks with "T" symbol as in accordance with IEC 60127 – miniature fuse-links of high breaking capacity.
General characteristics
Перегрузочная способность трансформаторов ТСР мощностью 0,16...1,0 кВА, ТСЗР мощностью 1,6...40 кВА.